Hi there again, it's time for another Five Favourite Friday post. This week we're going to reveal our favourite characters from the MCU, the Marvel Cinematic Universe.
After watching the first couple of films, I got hooked on this franchise. I don't see them as linked films, there more like a feature length TV series. There are lots of interesting characters to chose from. So here we go, these are my favourite MCU characters:
1) Rocket

(first appearance in 'Guardians Of The Galaxy' [2014])
He's the genetically modified companion of Groot with a penchant for technology, weapons and explosives. Voiced by Bradley Cooper, Rocket and Groot get caught up in the brawl between Peter Quill / Starlord and Gamora, getting arrested before breaking out of prison before forming the Guardians of the Galaxy.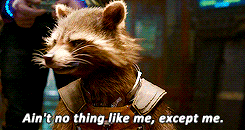 2) Scott Lang / Ant-Man

(first appearance in 'Ant-Man' [2015])
I didn't know much about Ant-Man prior to watching the film, but Paul Rudd's Scott Lang brings something different to the MCU. He's a petty criminal who gets selected by the original Ant-Man, Hank Pym, to take up the mantle to take on Darren Cross, Pym's protégé, who becomes Yellowjacket.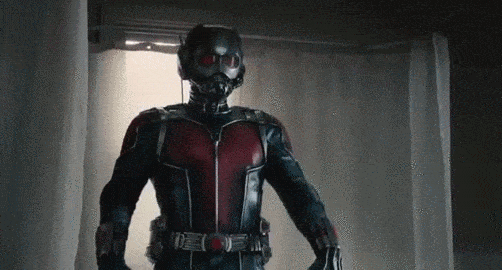 3) Luke Cage

(first appearance in 'Jessica Jones' [2016])
The setting for Luke Cage is so cool and it sets the stage for the Power-man himself, super strong and bulletproof. Another troubled soul, having been in-prisoned and breaking free before meeting up with Pop at his barbershop. Luke Cage also had one of my favourite scenes of the MCU, when a thug punches Luke's chin and the viewer sees the thugs wrist shatter upon impact.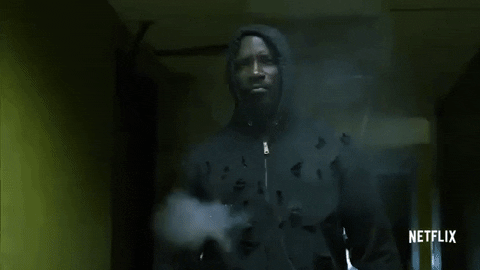 4) Sam Wilson / Falcon

(first appearance in 'Captain America: Winter Soldier' [2014])
Falcon is a bit of an underrated character to me and I'd love to see a standalone film. Having the ability to fly via an awesome suit of armour, and his wings turning into a bulletproof shield, what's not to like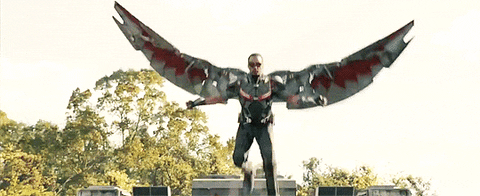 5) Tony Stark / Iron Man

(first appearance in 'Iron Man' [2008])
After much deliberation, I picked Iron Man for the fifth slot as he's an interesting all-rounder that I can sort of relate to, other than I'm not a genius, billionaire, playboy, philanthropist. Part of the appeal is the evolution of the technology and armour that Iron Man uses, but also he is aware of the responsibility of the Avengers and feels responsible for some of the resultant misery that they cause.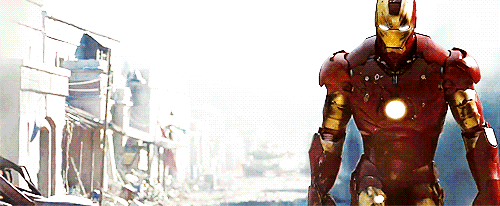 Instead of an honourable mention this week, I'm going to reserve the right to bring in Black Panther if the film lives up to my expectation.
When I was looking at all the characters and in the end I made the decision to exclude villains from this list as I might do them in a separate post, but there are some great ones out there like Kingpin and Cottonmouth.
You can check out Nikki's favourite MCU characters on her blog
here
. Nikki's going to be giving our Five Favourite Friday post a miss next week, so I'm going to get a chance to celebrate football coming back and Shrewsbury Town entering their tenth season at the New Meadow by looking at my favourite 'Memories from the New Meadow (so far)'.
As a side note, we were discussing our posts the other day and I decided to ask my 2 year old "Who's your favourite superhero? Spider-Man?Batman? Ironman? hulk? daddy?" The last one was more in hope than expectation, but his answer caught us a little off guard. He responded with "My favourite is Mr. Ray" (the teacher from Finding Nemo / Find ping Dory).